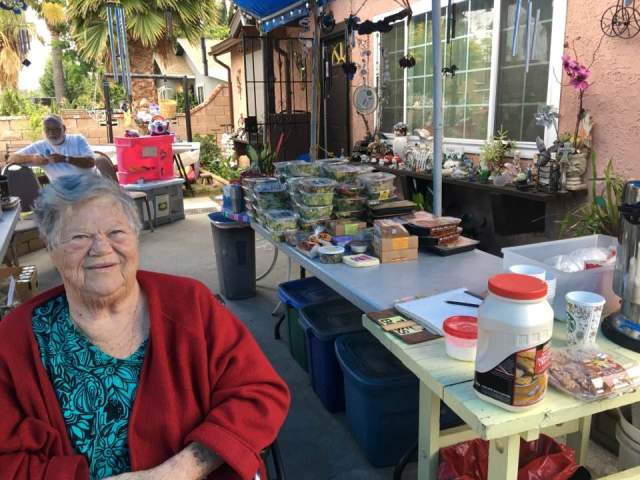 SPECIAL ANNOUNCEMENT
It is with sadness of heart that we announce the passing of Ms. Judy Rogers, founder and director of Caring For The Hills, that gives food, groceries, clothes and furnitures to under privileged residents of Chino Valley - around 40,000 bags of groceries handed out every year. She passed away on Thursday, August 3, 2017. She can be considered a Chino Hills ICON for all the things that she has done for under privileged residents of Chino Valley. A Celebration of Life will be held on Saturday, August 26, 2017, from 11AM - 2:30PM, at Chino Hills Community Center, 14250 Peyton Dr, Chino Hills, CA. The community event will include speakers, a slide show, food, and Caring for the Hills wristbands. Please share this posting to get the word out to all in Chino Hills! Thanks!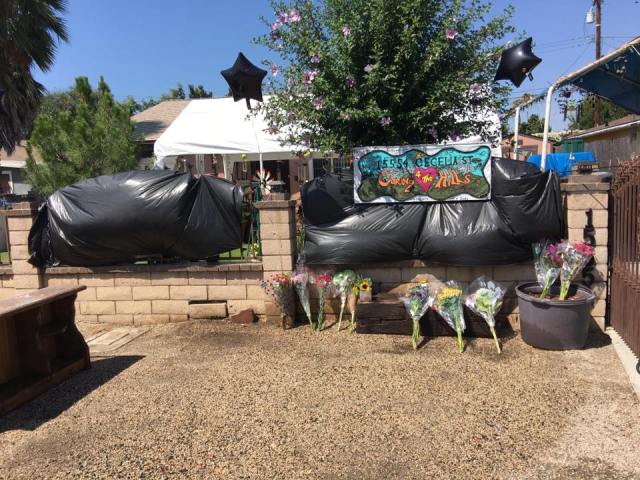 A memorial was set up and started in front of her house, please see photo below. Please stop by (15554 Cecelia St, Chino Hills CA 91709) and bring flowers, light candles, leave messages and offer a silent prayer for her passing on.
TO READ JUDY'S OBITUARY, PLEASE CLICK HERE
For more information, or to donate to this ministry, please CLICK HERE
Or you can donate to this ministry via GoFundMe, please CLICK HERE

It is the desire of the family to continue The Caring For The Hills Ministry, which started in 1997 and operates five days a week. All donations are sincerely appreciated. Donations will be needed for Thanksgiving and Christmas Baskets. Contact info here: CONTACT US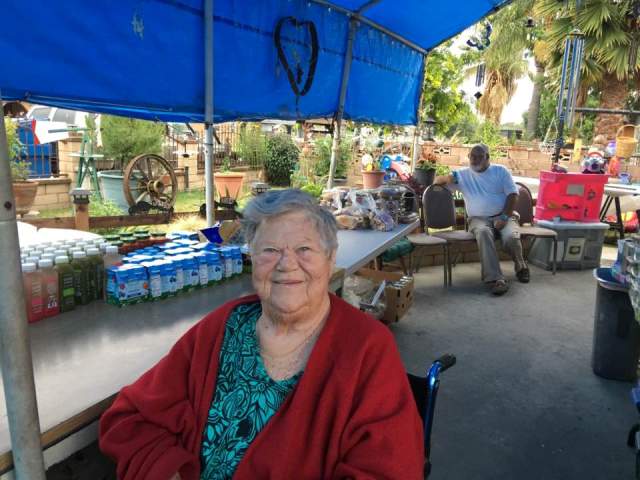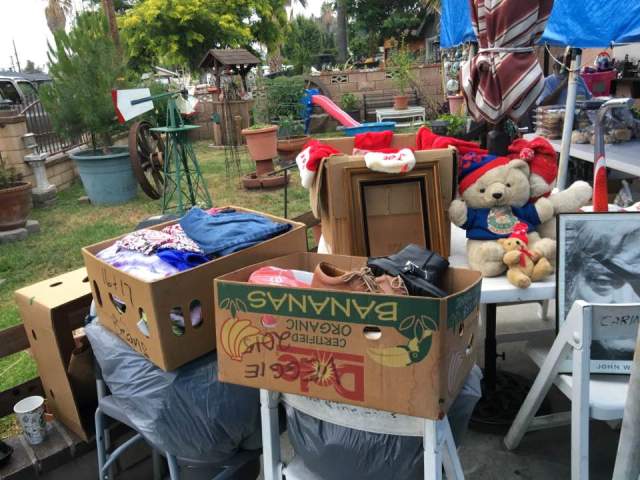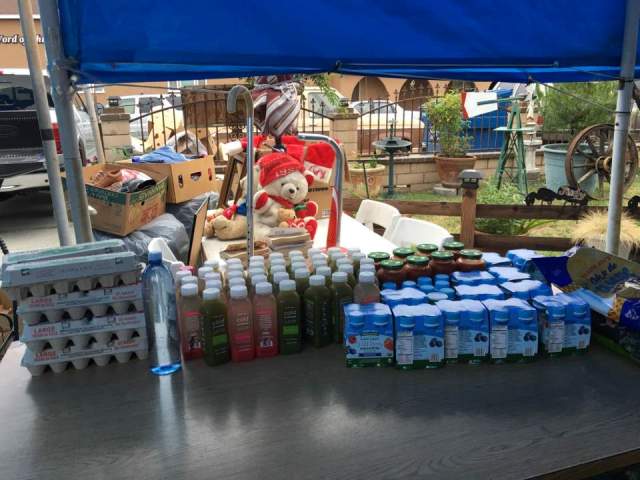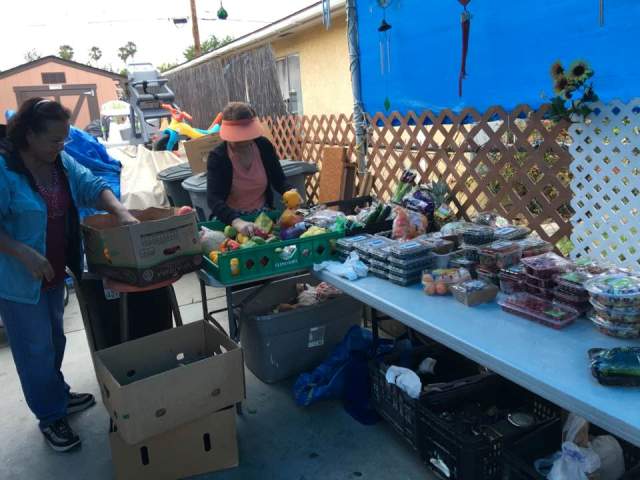 ---
CARING FOR THE HILLS is a non-profit 501(c3) organization that is totally volunteer, operated and funded by donations. Since 1997, Caring for the Hills has reached out to individuals who are in need.
Needs include personal hygiene items, paper goods, food and household items. In addition, we are also in need of store gift cards, fast food gift cards, and movie gift cards for our teens at Christmas. Caring For The Hills weekly basic needs are: deserts - peanut butter - jelly - cereals of all kinds - snack type stuff for kids - popcorn - beans - rice - cans of fruit - koolaid - juices - cans of meat products.

All dontations can be dropped off at 15554 Cecelia St, Chino Hills CA 91709. All donations are appreciated. Thank you for your interest in Caring for the Hills. For more info regarding donations, volunteering or community services, call Eddie Garcia @ 562-274-2522 or E-Mail: Eddie@caringforthehills.org
Ned Rogers, Co-Director
CARING FOR THE HILLS HAS A AMAZON SMILE ACCOUNT. Amazon will donate 0.5% of the price of your eligible AmazonSmile purchases to Caring for The Hills whenever you shop on AmazonSmile. Support Caring for The Hills by starting your shopping at https://smile.amazon.com/ch/33-0762884